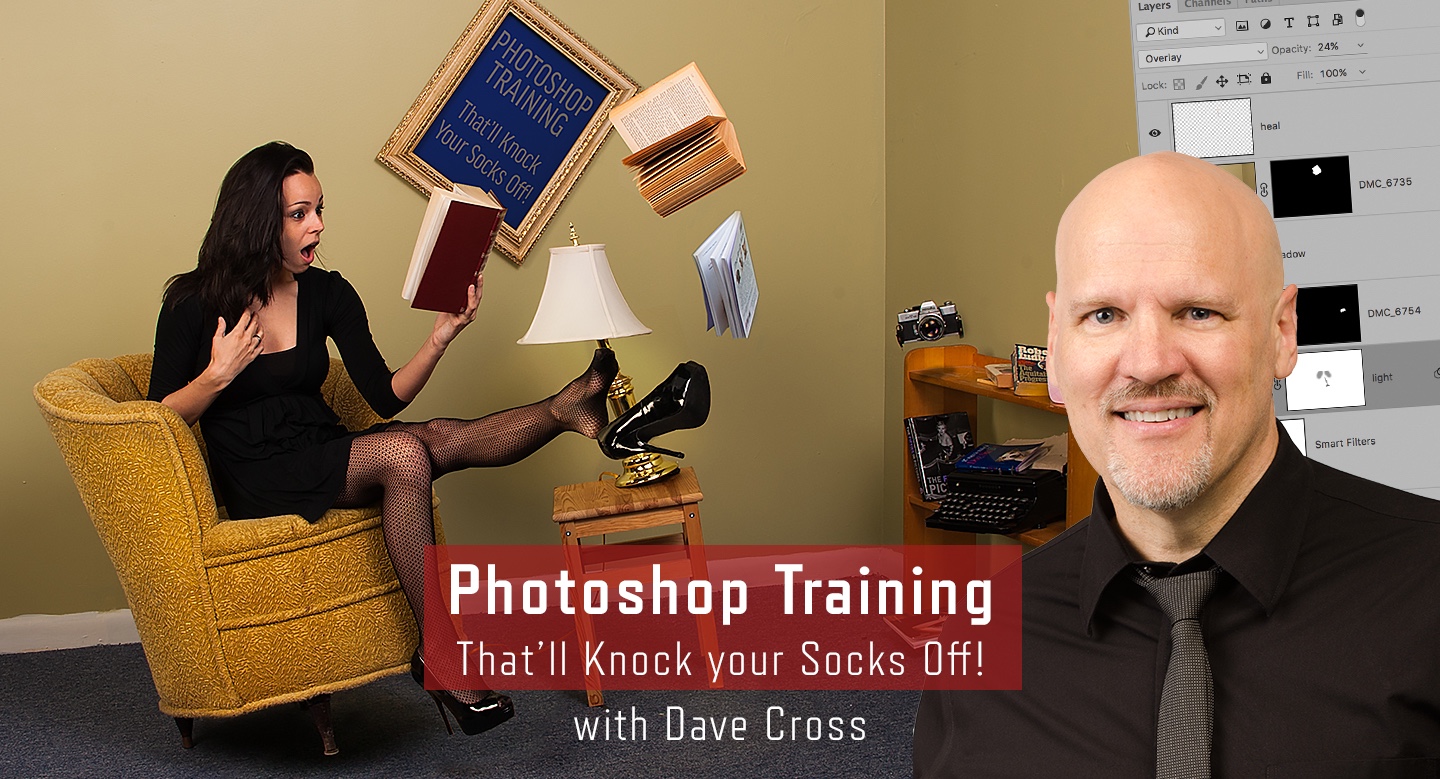 Become a member of Dave's Online Training Site and get unlimited, any time access to hundreds of hours of content! You'll get access to video tutorials, mini-classes and full-length courses, with new content added every week! Send in your questions and Dave will answer as many as he can in the form of a video tutorial. And you'll get exclusive access to the live Office Hours every week where you can have your question answered LIVE! Whether you are a beginner or an experienced Photoshop user, you'll find videos that can help you take your knowledge to the next level. SIGN UP NOW
NEW: If you only want to watch shorter tutorials, you can become a subscriber to the Weekly Tutorials option, for only $6/month. This gives to access to all the existing tutorials and the new video added each week (but does not include the multi-lesson courses, exercise files and live chat office hours). Get all the details right here.
Please note: Clicking the Enroll Now button means that you will be able to log in to the site to watch the free videos. In order to have access to all the content, please enroll and then click on the All Access Subscription and sign up for either the monthly or annual subscription.
About Dave Cross
For 25 years Dave Cross has been helping photographers and creative professionals get the most out of their Adobe software. Since1987, Dave has taught Photoshop, Illustrator and InDesign to thousands of users around the world. He has a Bachelor of Education, is an Adobe Certified Instructor and is a Certified Technical Trainer. Dave has taught for Adobe, at Photoshop World, the Texas School of Photography, the Santa Fe Workshops, Imaging USA and at numerous corporate locations. Dave has written many articles and multiple books, co-hosted Photoshop User TV and has appeared in many DVDs and online courses for Kelby Training, CreativeLive and Photoshop Cafe. He offers online training at online.davecrossworkshops.com and runs a "boutique" stock photography site for compositing, compositingstock.com.

Over the last 15 years, Dave has taught Photoshop in every state in the United States, throughout Canada and in Europe, consistently earning rave reviews. Dave is well-known for his engaging style, his humor and his ability to make complex topics easy to understand. In 2009 Dave was inducted into the Photoshop Hall of Fame.