For Photoshop CS6 Users: Do you have "Dehaze Envy"?
I'm a big fan of Photoshop CC and regularly recommend that folks take a serious look at the Creative Clouds plans. However I recently got a question asking how to simulate Dehaze in Photoshop CS6/Camera Raw (since it's only available to CC subscribers). After playing around a bit I realized that I could create presets that would "fool" Camera Raw into applying Dehaze. Simply click on a preset to apply Dehaze!
This is not a course, but is the place where you can download presets that you can load into Camera Raw that give you the ability to apply Dehaze to your images. Click the "Enroll in Course" button to create a log-in account and download the presets.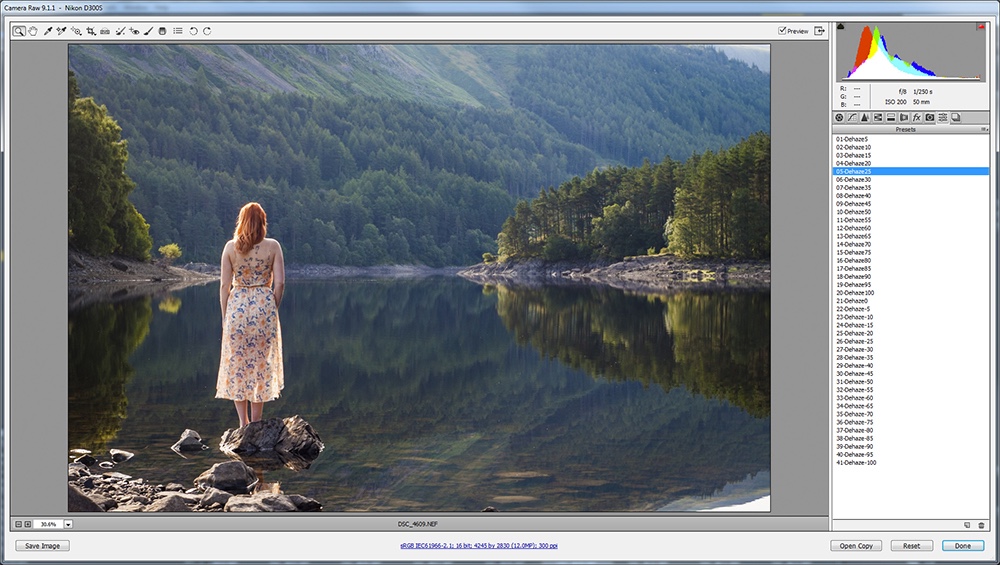 Disclaimers: I created these to help out CS6 users who want to take advantage of Dehaze, but I provide basic, limited instructions only - no tech support. Theoretically, these presets should work in your version of Camera Raw, but I really can't help you if they don't work. The people who tested them for me had no issues and hopefully you won't either - but I'm afraid that I can't provide any assistance if these preset don't work. Also, I still recommend signing up for a Creative Cloud plan to get full access to Dehaze and all the many other features that have been added since CS6.
With that being said, I'm providing these presets for free (hence the "no tech support") for your enjoyment.
Here are the instructions for installing the presets:
First quit out of Photoshop and Camera Raw
Download and unzip the folder of presets
Mac: Copy all the presets into this location: /Users/username/Library/Application Support/Adobe/CameraRaw/Settings
Windows: Copy all the presets into this location: C:\Users\{username}\AppData\Roaming\Adobe\CameraRaw\Settings
Open a Raw file in Camera Raw, go to the Presets tab and you should see the list of presets. Click on a preset to apply Dehaze in that amount. There are also presets for negative Dehaze to add haze into your photo
(Since there is no simple way to rest Dehaze to 0, there is a preset for that purpose: 21-Dehaze0)
*See this page for more info on copying presets, including info for Windows 10
****Just another reminder that we are unable to provide any kind of technical support for these presets – that's why they have been provided for free